21 Oct

Design + Engineering in K-12 Schools: Creating and Solving Problems in Education
Thu, November 5, 2020 6PM
Since 2010, schools around the world have clambered to build Maker Spaces, equip digital fabrication labs, and fundraise for vast innovation centers. 10 years later, most schools have made little to no progress in instituting effective design and engineering programs. What is the motive force that makes a great design and engineering program in K-12 educational environments? What have we learned from a decade of the Maker Movement in Schools? How can we truly inspire creators, not consumers in an already stressed and underfunded school system in the United States?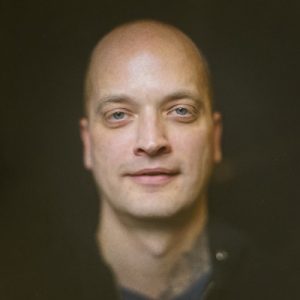 JD has been working in education, technology, and design for the last 15 years. He is currently an educator at Ancona School in Chicago and founder of Depth and Light, an education, technology, and art+design research initiative. From 2013-2018, JD served as the Director of Innovation at Catherine Cook School in Chicago. At Catherine Cook, JD founded the IDEA (Innovation, Design, Engineering, and Art) Program and built the IDEA Lab, a large Maker Space that serves preschool-8th grade students. He co-founded and co-directed IDEA:TE, an annual nationwide conference which trains educators in best practices for teaching with emerging and traditional technology. Prior to Catherine Cook, JD was a research associate at the Electronic Visualization Laboratory (EVL) at the University of Illinois at Chicago. There he contributed to a number of research projects, including CAVE2, 20 Foot Canvas, and MEGA TENORI-ON.
JD's work has been featured in Engadget, Chicago Tribune, CDW's EdTech magazine, DNAInfo, ETC Journal, 3M Young Scientist Lab, Chicago Journal, Communications of the ACM, and Neowin.
6:00 – 6:05 PM     Speaker Introductions
6:05 – 6:50 PM      Talk
6:50 – 7:00 PM      Q&A
Admission is free, but don't forget to register so you can get the Zoom invite.