02 Jun

Making Design Sense of Hearing

Image Credit: GN Advanced Science
Electronic Visualization Laboratory
Audio technology has moved from amplification and frequency shaping to a user perception of audio reality. The ability to mix real and virtual sound objects for the listener is the pathway to the next level of augmented hearing. This view provides design insights and considerations from compensating for age related hearing loss to enhancing one of the 5 senses beyond the present human capability.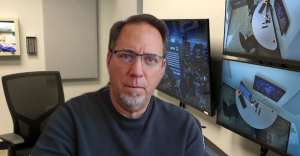 Greg Olsen is a Portfolio Scientist Lead in the GN Advanced Science group. GN's mission is to connect people through smart audio solutions from Hearing Aids to Hearables, Earbuds, Headphones and Hearing Protection. He received his M.S. in HCI from DePaul University in 2011. His interests and expertise span location audio recording for feature films, developing intelligent interfaces for assistive technologies and a former member of the Brookline Symphony Orchestra.
6:00 – 6:10 PM      Introductions
6:10 – 7:00 PM      Talk
7:00 – 7:15 PM      Q&A
Admission is free, but you have to register to attend, as space is limited.